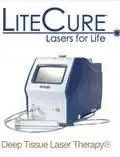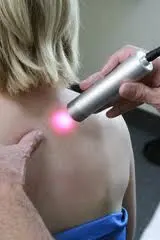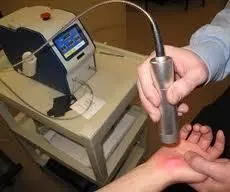 Soft Tissue Laser Therapy is an FDA cleared modality that reduces inflammation, promotes healing and ultimately results in pain reduction. Laser Therapy is effective in treating acute pain, chronic conditions and post-op pain.
The LiteCure LCT-1000 works by flooding the tissue with light photons of a specific wavelength, which research shows to energize cells resulting in increased circulation to the injured area.
Laser therapy treatment is safe, painless and fast. Deep Tissue Laser Therapy treatments are administered in 5 to 10 minutes with most patients seeing results within 3 to 5 treatments.
Deep Tissue Laser Therapy utilizes your body's own recuperative abilities by stimulating increased cellular activity, inducing a series of healing responses in the injured tissues. During treatment you will feel a soothing warmth that identifies the beginning of an 18-24 hour process of modulated cellular activity leading to decreased pain and inflammation and increased range of motion.
Despite fast treatment times, laser therapy treatments initiate a healing process that continues to actively reduce the inflammatory process for up 24 hours post treatment.
LiteCure Medical is the preferred brand of professional athletic trainers and is a clinically proven modality. LiteCure Medical is the leader in scientific research and education.
LiteCure Medical lasers are cleared by the FDA and adhere to strict ISO standards in order to provide you with the safest non-invasive treatment option on the market. Laser therapy provides you with a safe and effective alternative to drugs and surgery.